How have we affected your handyman experience?
Testimonials from Handymen and homeowners we've touched.
Meet David the handyman,
My state doesn't require a handyman to be licensed or need a business license. I was looking for a way to differentiate myself from so many other repair people around. I also wanted to do everything the right way and was looking for help to do that. I spent weeks doing research looking for an Association or Organization where I could be certified and provide an extra level of trust and credibility for my customers. Several options sounded good and were relatively inexpensive. I just didn't feel they would be the right fit for what I needed. I didn't want something where I just paid a fee and they sent me a certificate. Then I found UHA. After researching the organization and a lengthy conversation on the phone with the head (President) of the Association I realized they were exactly what I needed. I know I will not be disappointed as our relationship continues.
David Sweat, Owner Operator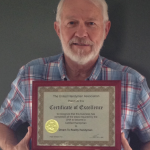 Dream to Reality Installation and Handyman
The UHA is an organization that truly provides great "bang for the buck". The wealth of knowledge available is staggering and Flash's "Handyman Answers" a must view for any serious handyman. Keep up the good work.
R.Klein
Palm Beach, Fl
We can't thank Flash and United Handyman Association enough. He not

…

only screened our handyman, he alerted us to the flags that he saw during his search and advised us on the consequences of using that handyman if we ignored the flags. We will be asking Flash to run a search BEFORE we hire the next handyman and any other household service workers. Thanks again, Flash, for all you do for us and the community!
Sedona Marketing Retreats
Sedona, AZ
Much thanks to the United Handyman Association, I can't express enough

how valuable it is to have an organization screening handyman to make sure they are safe and the right person for the job. My experience using a handyman from referral to do electrical work caused other issues and could have been costly. The UHA quickly sent a safe and qualified professional to troubleshoot and remedy the situation.
Maria. M from Simi Valley, Ca
I have been a handyman for over 10 years, and I was looking for a way to increase business income and a way to look more appealing than my competitors. I came across the UHA when searching certification. I am so happy that I became certified, I now mention that I am UHA certified in conversation and post everywhere I can.  Having the UHA as an Independent referral source has been amazing. I was able to raise my rates and have increased my income big time.  Thanks, UHA
S. Jefferies Utah
Hi, as a handyman in California I have to work within strict limits and always worried about contractor stings. My buddy was arrested in one and I was concerned. I became certified by the UHA because I felt it would give me the credibility as a business that I was looking for. I follow the business advice of the UHA and I'm no longer concerned about the state limitations.  I still work within the law but the system that Flash shared with me has made a world of difference. More money, less stress and all legal.
A Torrez, CA
Hello all, So I am a handyman and I had trouble getting paid for a job. One of the limitations of being a handyman is I can't file a lean on the customers property to get paid. Small claims court is an option, but I've heard horror stories about handymen having to pay the customer because the court rules that you're not a contractor. I turned to the United Handyman Association for mediation. They contacted my customer and managed to arrange a peaceful solution and remedied the misunderstanding. Result I got paid, the customers concerns were taken care of. All good thanks.
Vic the handyman, Ca
I'm new to the UHA but I'm excited to be a part of an organization that is speaking out and concerned about how I make a living. I believe in the mission, and I believe that when the minimum $$ are raised we can all make a good living. I guess I'm here because being certified for me means that I am a real business, and My business should be certified to show the true value of the trade. I think every homeowner should and will require their handyman be screened and certified.
Mike, FL
I used the ask the handyman feature because I had an electrical issue. I changed a few outlets in a room and after I was done, they no longer worked. I checked the power with the sensor, and it had power, so I was stumped. How could it be possible to have power but not work. So, I wrote a question asking for help. I received a reply within minutes that I needed to check the neutral connections.  white wire slipped out in the first box. Thanks Handyman.
Jody, Ca
I have two- and three-year-old children that are usually present when I need a repair done and once, I heard of the screening that the UHA does for the handyman I will never use a handyman again that hasn't been certified. I have enough to be concerned about. I like the peace of mind the UHA gives me.  I tried other referral services, but I have never found another one that actually screens who they are sending me. I love the idea of the fraud protection guarantee also. I have told all of my friends. 🙂
Patricia, New Mexico
Write your own testimonial and send it to testimonial@theuha.net