Welcome to the UHA the trade Association for the Handyman and the UHSPA the trade association for the home service professional.  We are an independent association that sets quality and standards for the handyman and unregulated home service professional, working together for a better industry. We offer the only Certified Handyman License program in the industry. Unmatched business support including dispute resolution to assist with the start up or the seasoned professional. Members have the option to become UHA Verified.  Becoming a member of a trade association has many benefits like Education, Resources, Research, Advocacy, and Networking.  Join the nationally respected License certification program where you certify your business and your skills to prove that you are truly an expert in your field with the License and the UHA behind you to prove it. Your Certification comes with a $5000 per job guarantee for your customers showing our faith in you and protecting their investment.
 Think of your association membership as an investment in yourself and your career,
"An investment in knowledge pays the best interest." Benjamin Franklin
Join us today in the pursuit of a better handyman life!  Register or Become a Member Now
Free website hosting for certified members!
Get your Family Handyman Magazine Subscription included here when you become a member.
A Certified Life!  
Being certified by the UHA means more then taking a simple test and paying a fee.  The UHA Certified License is only given to businesses that prove to be within the standards of the UHA.  The slogan "Excellence Expected" refers to what customers can expect from its members.  Because the UHA offers a guarantee and stands behind its certified members they must have a properly structured business, insurance and pass background qualifications. Being certified by the UHA is an honor that the handyman works for with pride. The UHA was created to advocate and help improve the handyman industry by raising the expectations of the handyman professional.
Certified Licensed Businesses pass background and ethical screenings
National and Statewide criminal background check.
Criminal and Civil screenings
Sex Offender Registry
Business and Principal screening
Business Document Verification
Insurance Verification
Customer Reference check
 Identity Verification
6/22/22 Use coupon code actfast50 to save $50 on certified membership for A limited time.
*We Guarantee you will gain more customers and make more income as a UHA Certified Business when you utilize your benefits or we will cover your fees.

Find your next handyman with MyHome. More Information 
Meet David the handyman,
My state doesn't require a handyman to be licensed or need a business license. I was looking for a way to differentiate myself from so many other repair people around. I also wanted to do everything the right way and was looking for help to do that. I spent weeks doing research looking for an Association or Organization where I could be certified and provide an extra level of trust and credibility for my customers. Several options sounded good and were relatively inexpensive. I just didn't feel they would be the right fit for what I needed. I didn't want something where I just paid a fee and they sent me a certificate. Then I found UHA. After researching the organization and a lengthy conversation on the phone with the head (President) of the Association I realized they were exactly what I needed. I know I will not be disappointed as our relationship continues.
David Sweat, Owner Operator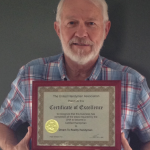 Dream to Reality Installation and Handyman Services
" Every other trade industry has an association for businesses to come together for a common goal.  For the Handyman its the UHA".
Flash Shelton
We Are Your Advocate,
For so many years the handyman has struggled to survive being treated as a second-class business with low expectations. We are working toward changing the perception of the handyman with higher quality to deserve the highest expectations in the trade.
We Stand Behind You,
Certified License Guarantee
If a service professional certified by the UHA  fails to complete the job they are paid for we will pay you (the customer) back up to $5000 for your loss. (see fraud protection for details)
What a full certified licensed member should expect from the UHA.
Welcome email explaining benefits
Handyman License certified by UHA
Online member verification profile to advertise your business and show you're certified
Access to member area and all resources
One on One phone and Zoom business coaching (scheduled 1hr included)
Full use of certification logos, print, web and vehicle decals
$5000 fraud protection guarantees customer satisfaction
Full business support for start up or existing businesses
Dispute resolution, Collection and Mediation services
Find A Handyman referrals
Business forms
The Family Handyman Magazine Subscription
Access to member only Facebook group
Employee Background and screening services available at discount.
Payment System (optional for additional fees)
Earn money through our affiliate program, get paid for your referrals
Business Insurance
Insurance tailored to your needs as a handyman. No longer are you paying for high priced Insurance designed for the Licensed Contractor.
To run a responsible business you need to carry a liability insurance policy. The amount of coverage will vary depending on your needs. We will help you determine the coverage you need and help you get insurance.  

California General Contractor requirements that can make it illegal to do some handyman work. What every home owner should know!
http://www.cslb.ca.gov/About_Us/Library/Licensing_Classifications/
B_-_General_Building_Contractor.aspx
ADVERTISE with the UHA